Toroidal transformers
rondo toroidal transformers
Since 1992, Rondo stands for quality "Made in Germany". We take your specifications for the development and calculation of individual solutions tailored exactly to your requirements. We support you from the production of samples through to series production.
Toroidal transformers have numerous advantages compared with conventional transformers:
compact design up to 50% lower volume and lower weight
low-stray magnetic field, in the ratio approx. 1:8 as opposed to conventional transformers
optimum efficiency level through extremely low iron losses (core material used VM 111-35 P)
no transformer buzzing
good temperature behavior through homogeneous distribution of windings over the whole iron core. Average temperature increase of 40 – 50 Kelvin (insulation material used is temperature class E, corresponding to 120°C)
simple assembly conditions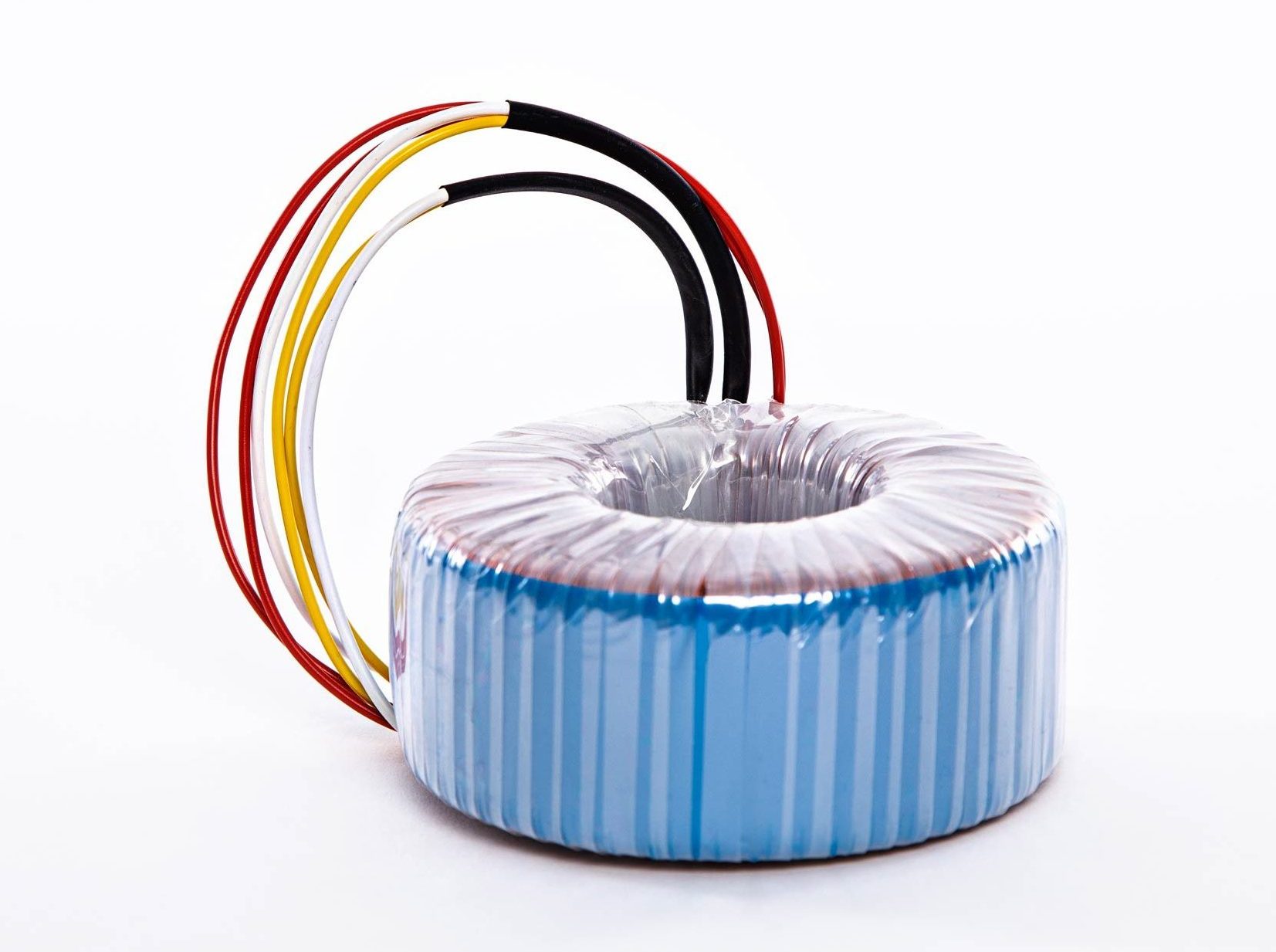 Rated output 1VA-6500VA

Mounting
-mounting set steel
+rubber washer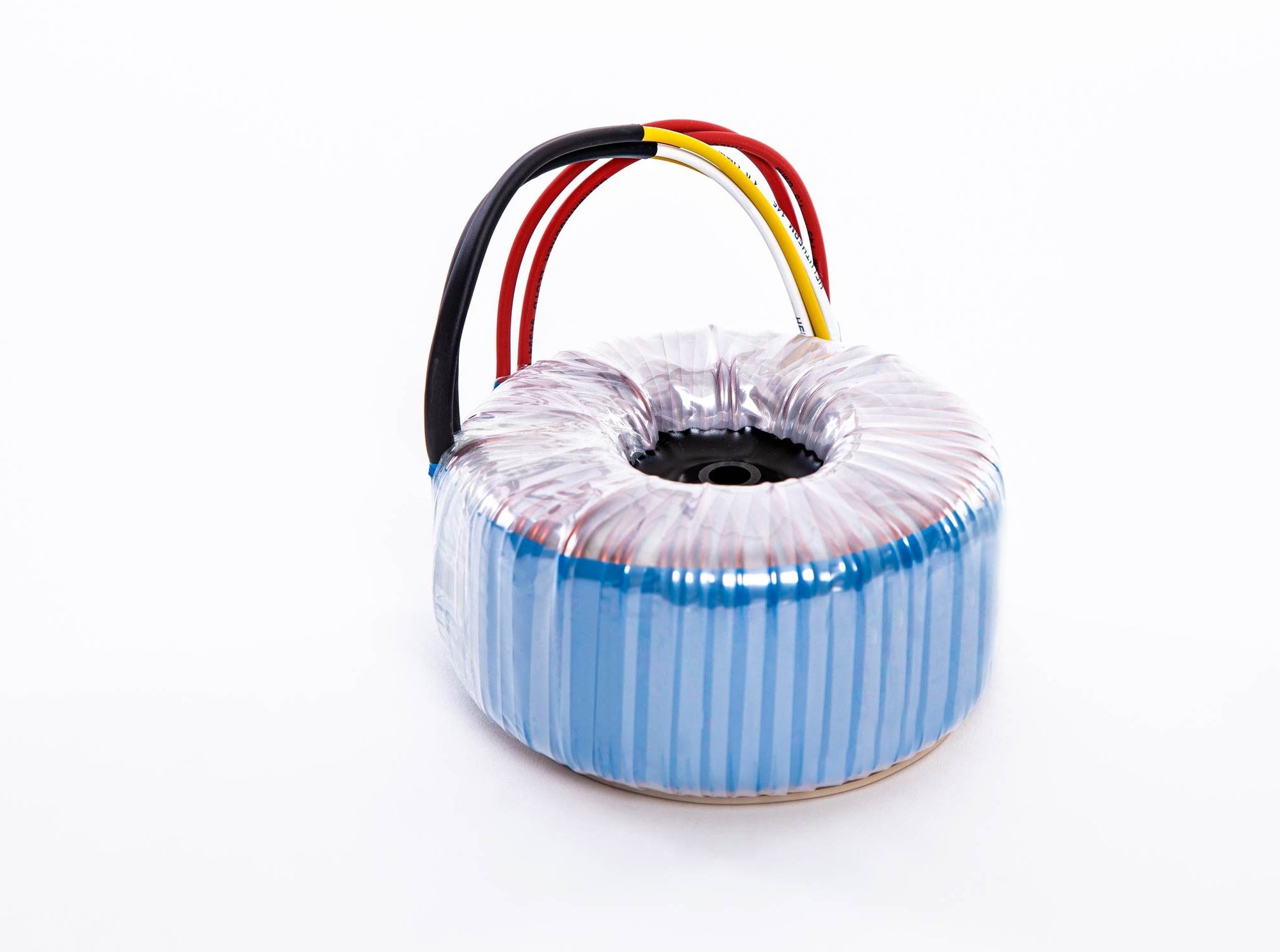 Rated output 1VA-6500VA

Mounting
-with sleeve
-threaded sleeve
-installation plate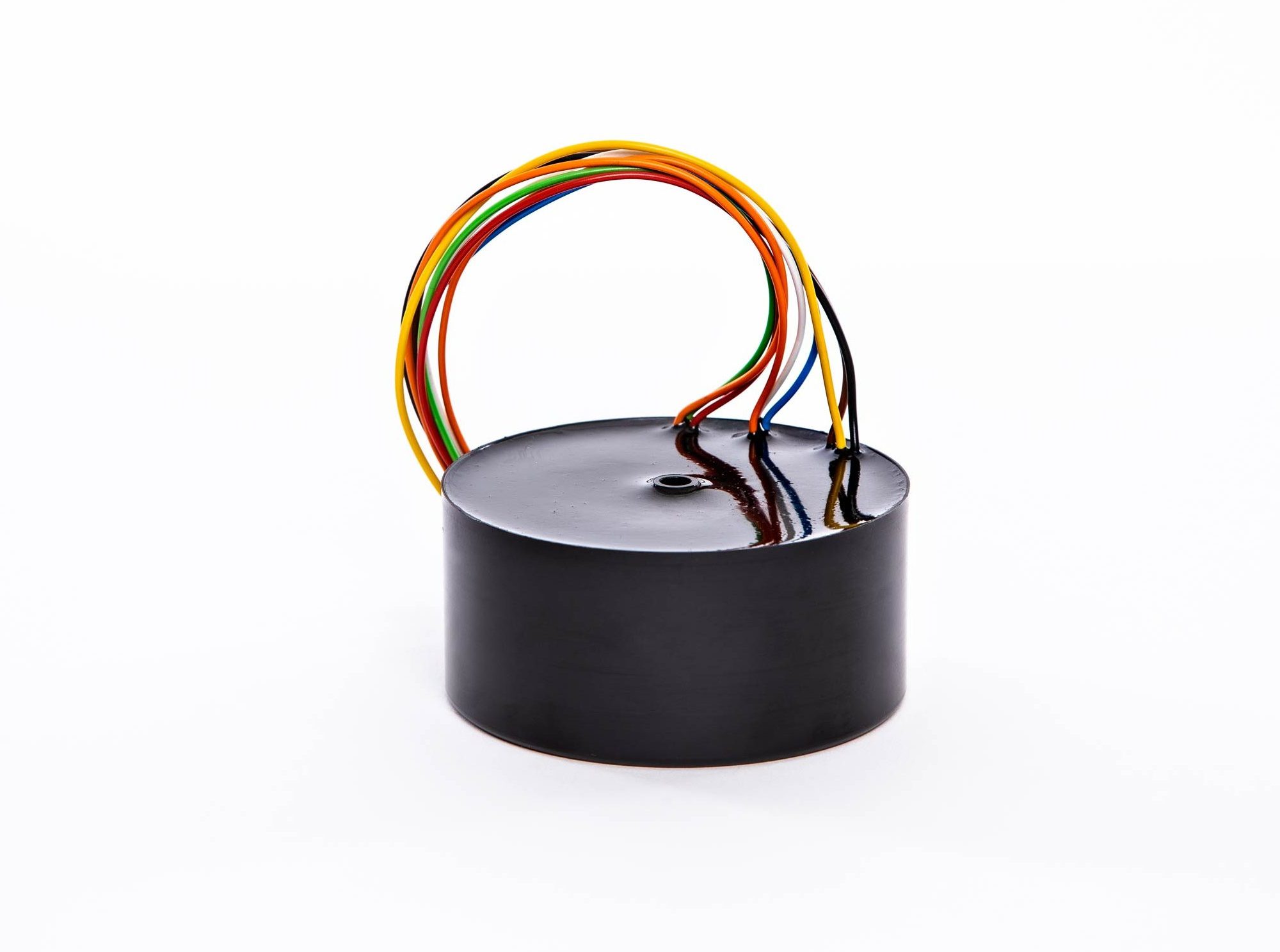 Rated output 1VA-6500VA

Mounting
-in housing
-in housing with printg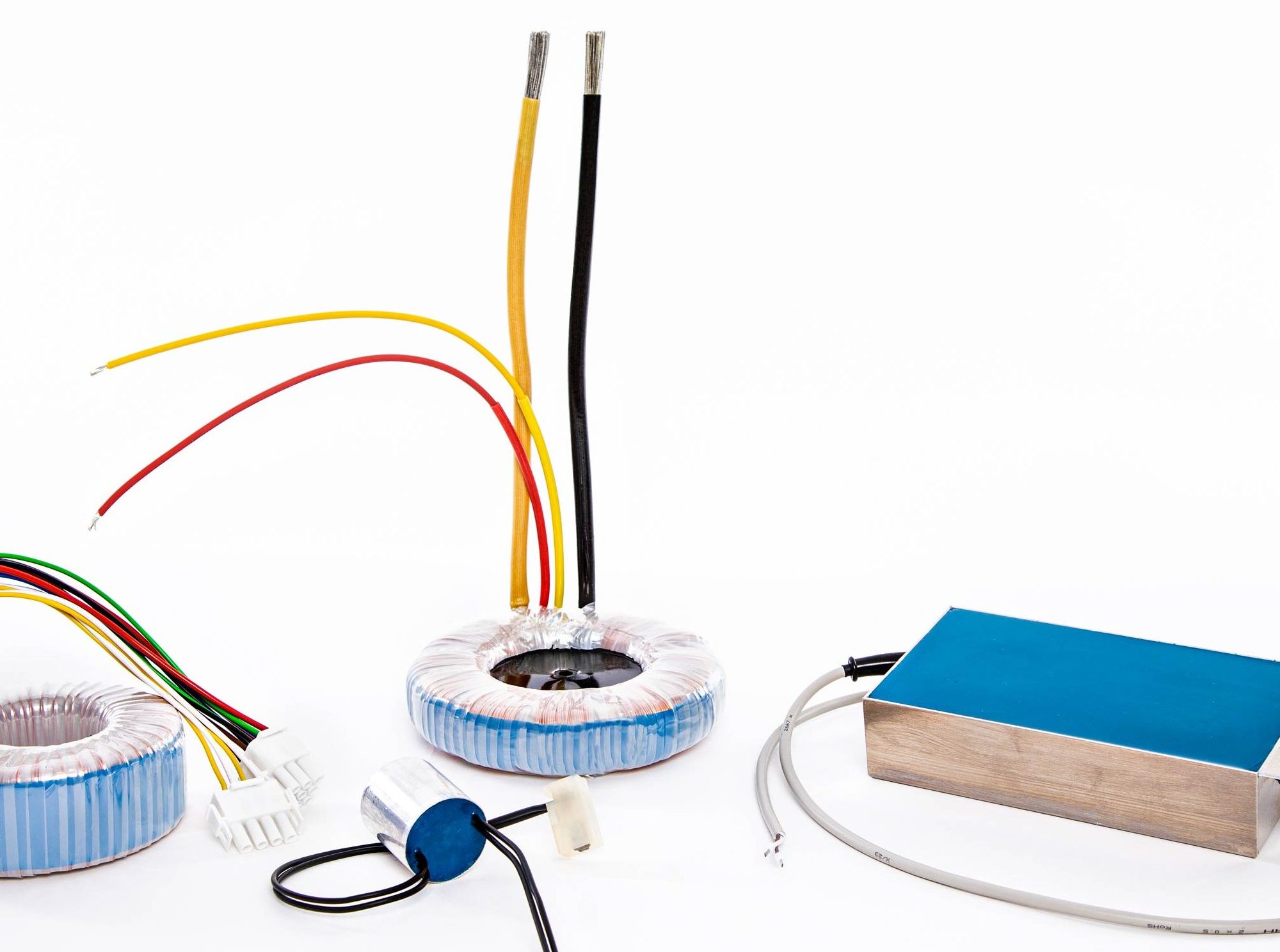 Rated output 1VA-6500VA

Model
-customized according to your requirements
Rondo toroidal transformers standard program
Operating conditions:
Standard toroidal transformers are designed for operating frequency of 50 to 60 Hz. The temperature increase at nominal load 40 to 50 Kelvin, at surrounding temperature of 40°C.
Special models:
Other performance and dimensions, additional shielding, temperature safeguards, temperature switches, higher insulation class, connecting and mounting options on request.
Model: open, with covering bandage, T40/E, IP 00, protection class II prepared in compliance with VDE 0570/EN 61558
Test voltage: 5000 V, prim-sec.
Mounting: 1 metal washer / 2 rubber washers hole closure
Connections: free , rigid wire ends 200 mm long
Color code:
primary yellow – yellow
secondary I red – green
secondary II natural – blue
Power rating
(VA)
measurements
in mm
weight (kg)
idle
voltage ncrease
mounting
ø
H
total
weight
copper
weight
%
metal
washer
2 rubber
washers
20
61
32
0,30
0,09
18
50
60
30
74
30
0,50
0,16
16
50
60
50
79
37
0,70
0,23
14
50
60
75
89
38
1,00
0,39
11
60
70
100
93
42
1,25
0,42
10
70
80
150
97
51
1,75
0,72
9
70
80
200
115
53
2,30
0,78
7
90
100
250
118
55
2,50
0,90
7
90
100
300
121
63
2,65
1,23
6
90
100
400
131
64
3,50
1,50
6
90
100
500
143
65
4,30
1,85
5
110
120
630
145
77
5,10
1,89
5
110
120
800
155
72
5,50
2,30
4
110
120
1000
165
72
6,60
2,50
3
110
120
1200
195
72
7,65
3,45
3
130
140
1600
199
98
9,80
3,95
3
130
140
Power rating
(VA)
voltage (V)
10
2×6
2×12
2×15
2×18
2×24
2×30
2×48
2×60
2×115
20
x
x
x
x
x
30
x
x
x
x
x
50
x
x
x
x
75
x
x
x
x
x
x
100
x
x
x
x
x
150
x
x
x
x
x
200
x
x
x
250
x
x
x
x
300
x
x
x
x
400
x
x
x
x
500
x
x
x
x
630
x
x
x
800
x
x
x
1000
x
x
1200
x
x
1600
x